US-based Lithia Motors could be set to take over Pendragon's dealership and leasing businesses in a £250 million deal which would leave Pinewood, Pendragon's software division, behind as a standalone entity retaining Pendragon's stock market listing.
The acquisition, which follows Lithia's acquisitions of Jardine Motors and Arden Group already this year, would mean Lithia would occupy second spot in the AM100, with a UK business generating more than £5 billion revenues.
Pendragon's plc board has agreed a proposal with Lithia, subject to shareholders approval, which would sell off its leasing and motor dealership businesses, which include the Stratstone, Evans Halshaw, Car Store and Pendragon Vehicle Management trading brands, to Lithia UK Holding, the UK division of NYSE-listed Lithia.
Lithia has also agreed a strategic partnership to accelerate Pinewood's entry into the USA's dealer management system market, through a joint venture, and to rollout Pinewood's DMS to its 50 existing UK sites which were bought from Jardine and Arden Group.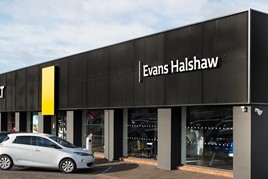 As a standalone entity, Pinewood would retain Pendragon's London Stock Market listing, changing its name to Pinewood Technologies plc, as a pure software as a service (SaaS) business, headed by current Pendragon chief executive Bill Berman and chief financial officer Oliver Mann.
Lithia will take on all existing Pendragon net bank debt and pension obligations.
The deal, if shareholders back it, would give Pendragon's shareholders a 16.5 pence per share cash dividend, a retained 83.3% stake in the continuing Pendragon software business valued at 10.3 pence per share, and an indirect interest in the North American joint venture valued at 0.6 pence per share.
Pendragon said this is the equivalent of 27.4p per share compared with the 18.5p share price recorded at the end of last Friday.
Shareholders accounting for 27.5% of Pendragon's shares, including directors with shareholdings, have undertaken to back the deal when it comes to the vote.
Lithia had recently claimed the title of North America's largest motor retailer, following a spate of acquisitions, and it has 296 outlets in 26 states across the USA and Canada, representing 41 new vehicle brands.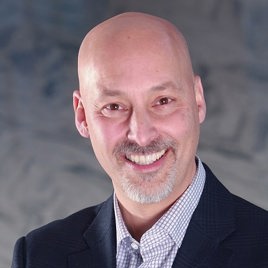 Bryan DeBoer, chief executive of Lithia (pictured), said: "The strategic partnership with Pinewood Technologies and acquisition of Pendragon's UK motor and vehicle management divisions is a massive step in delivering on our longer-term growth strategy.
"We are excited about the great potential in Pinewood's offering and envision our strategic partnership to further expand this SaaS business globally.
"Additionally, the proposed acquisition presents a highly synergistic growth opportunity with our existing UK presence with Jardine Motors Group; provides a new adjacency with PVM; and expands our brand and geographic footprint while serving to further strengthen our existing OEM relationships."
Ian Filby, non-executive chairman of Pendragon, said: "Pendragon has made strong progress executing its strategy in recent years and the business has been repositioned successfully as a digitally-enabled automotive retailer. Today's announcement follows an extensive strategic review undertaken by the Board of Pendragon to maximise value for our stakeholders.
"The proposed transaction provides shareholders with an immediate dividend close to the Company's undisturbed market capitalisation as well as ongoing ownership in an exciting technology company with improved growth prospects."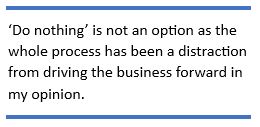 Following the stock market announcement, ICDP managing director Steve Young – one of the experts who'll present at the 2023 Automotive Management Live event on November 9 – said: "The total value of the deal is less than the offers previously made by both Hedin and Lithia, so it remains to be seen how the shareholder vote goes, particularly with respect to Hedin, but there has been no sign of other bidders since Hedin withdrew their last offer last December, so I would assume that it will go ahead. 
"'Do nothing' is not an option as the whole process has been a distraction from driving the business forward in my opinion.
"The combined Pendragon/Jardine business under Lithia ownership will be around the same size as Arnold Clark, so vying for top spot in the UK."