The Pittsburgh Steelers are scoring just 17.3 points per game this season, which ranks 26th in the NFL.
The offense has found the end zone just 14 times thus far — the fourth-fewest in the NFL behind only the Tennessee Titans, the New York Giants and the New York Jets — and the team's 283.6 yards per game ranks 28th.
Because of the offensive struggles, fans have been calling for offensive coordinator Matt Canada to lose his job.
FOLLOW FOX NEWS DIGITAL'S SPORTS COVERAGE ON X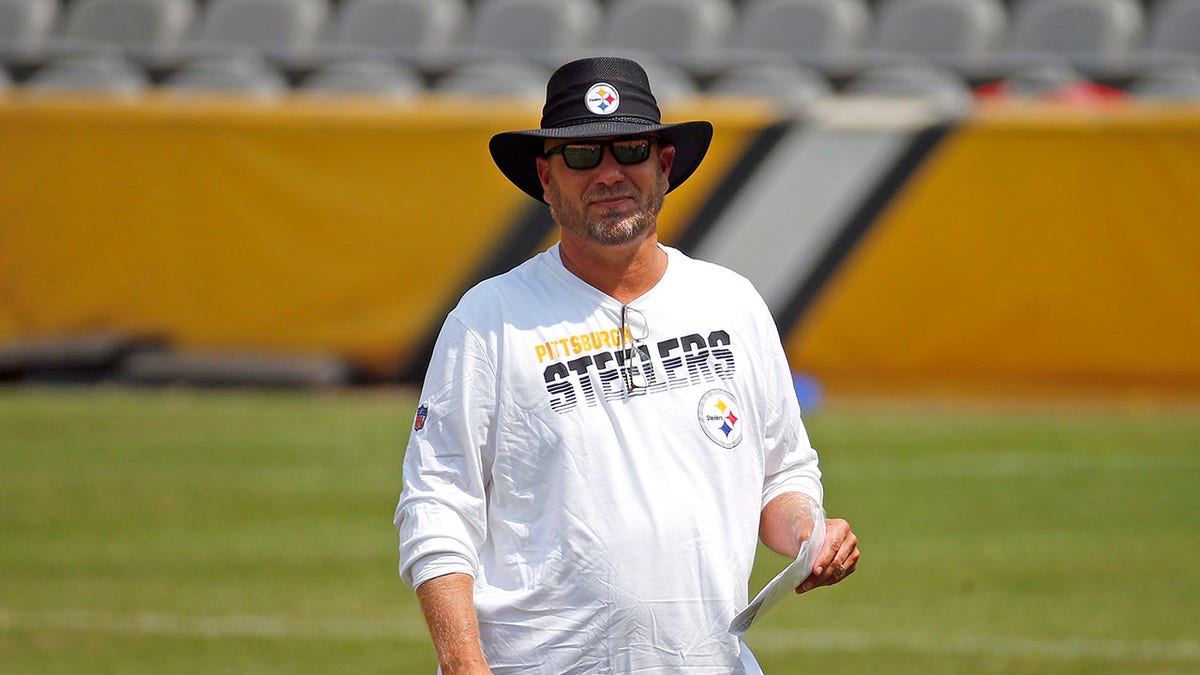 "Fire Canada" has been chanted, worn on T-shirts and displayed on signs at games not even involving the Black and Gold.
Canada, of course, isn't oblivious to the noise. But there is a silver lining.
The Steelers are still 6-3 in the stacked AFC North. They sit a half-game behind the 7-3 Baltimore Ravens (whom they beat back on Oct. 8), while the 6-3 Cleveland Browns just lost their star quarterback Deshaun Watson for the rest of the season.
So, as long as they keep winning, it's easy for Canada to block out the criticism.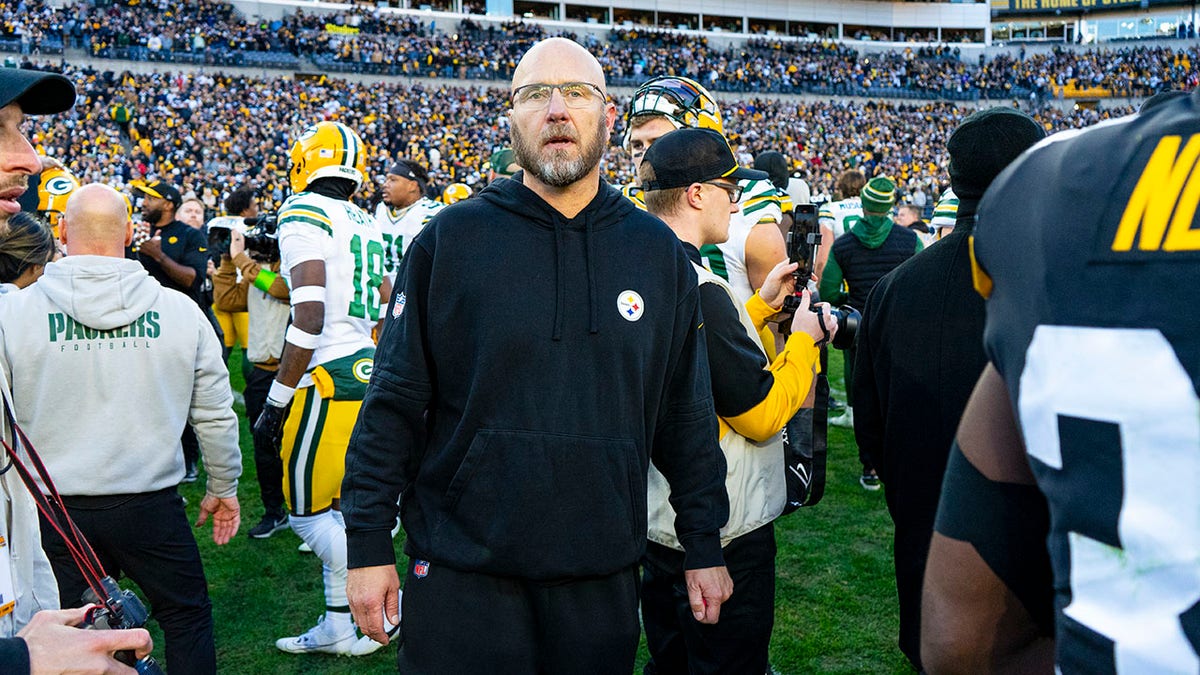 BILLS' JOSH ALLEN TAKES BLAME, LOOKS TO IMPROVE AFTER KEN DORSEY FIRING: 'OUR BACKS ARE AGAINST THE WALL'
"I work for the greatest organization in sports, and all we care about in Pittsburgh is winning," Canada told OutKick's Dan Dakich on Thursday. "We find ways to win, and our guys are doing that. We certainly want to play better every week, we want to score more points every week, we're going to do all those things every week. There's always things we can do better… but bottom line is winning, and we're fortunate to be in a situation where the [team owner] Rooney family cares about winning, [head coach] Mike Tomlin cares about winning, and that's what our players care about, so that's all I'm worried about."
Steelers legend Hines Ward took a shot at Canada earlier this month, saying the team doesn't "really have an identity" with him at the helm.
"Do they want to be a run team? Do they want to be a pass team? Do they want to be a balanced team?" he told Fox News Digital. "I think fans sometimes get frustrated because it shouldn't be that hard to score points."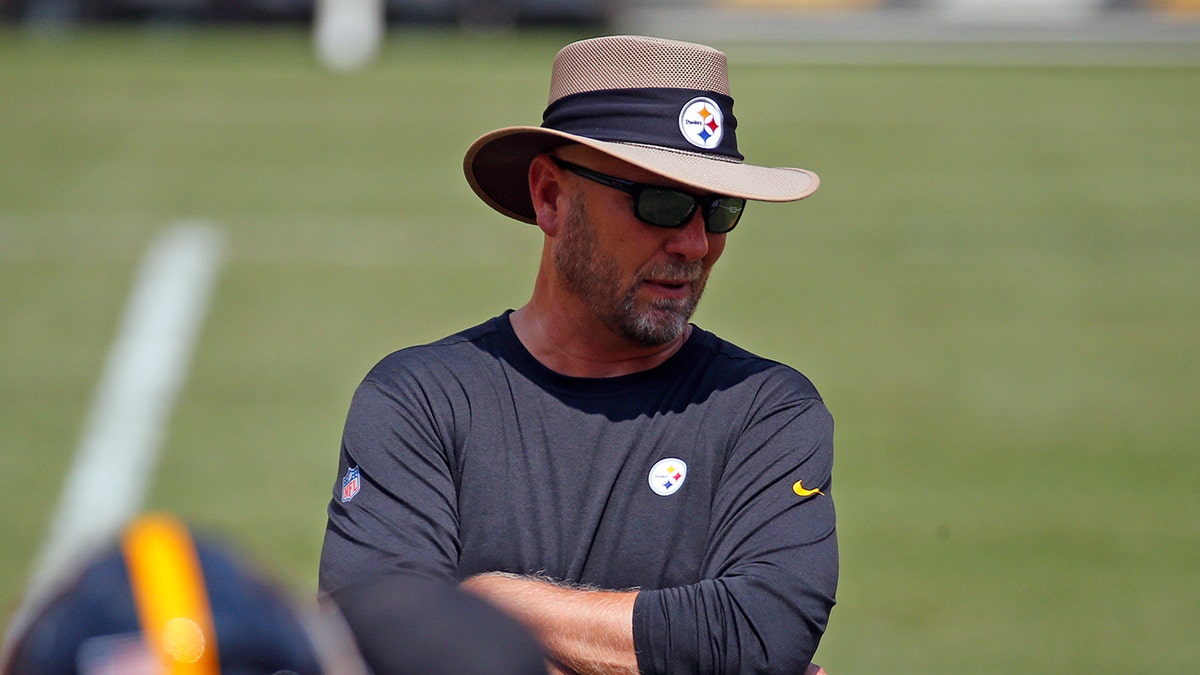 SUBSCRIBE TO THE FOX NEWS SPORTS HUDDLE NEWSLETTER
The Steelers will look to improve to 7-3 as they head to Cleveland this weekend to take on the Browns.