Michigan football head coach Jim Harbaugh was not on the sideline Saturday as he began serving a three-game suspension. Last Friday, The Big Ten determined that the football program violated the league's sportsmanship policy.
Harbaugh and the university filed a complaint against the Big Ten and conference Commissioner Tony Petitti in state court Friday shortly after the suspension was announced. Michigan is seeking a temporary restraining order, which, if granted, would allow Harbaugh to return to the sidelines for the next two games.
Lou Holtz spent many decades on college football sidelines. Earlier this week, he appeared on Dan Dakich of OutKick's "Don't @ Me" show to weigh in on the ongoing scandal, calling Michigan's actions "illegal."
"I think it has to be investigated, but it is illegal what they did," Holtz said in reference to the sign-stealing allegations against Michigan. 
CLICK HERE FOR MORE SPORTS COVERAGE ON FOXNEWS.COM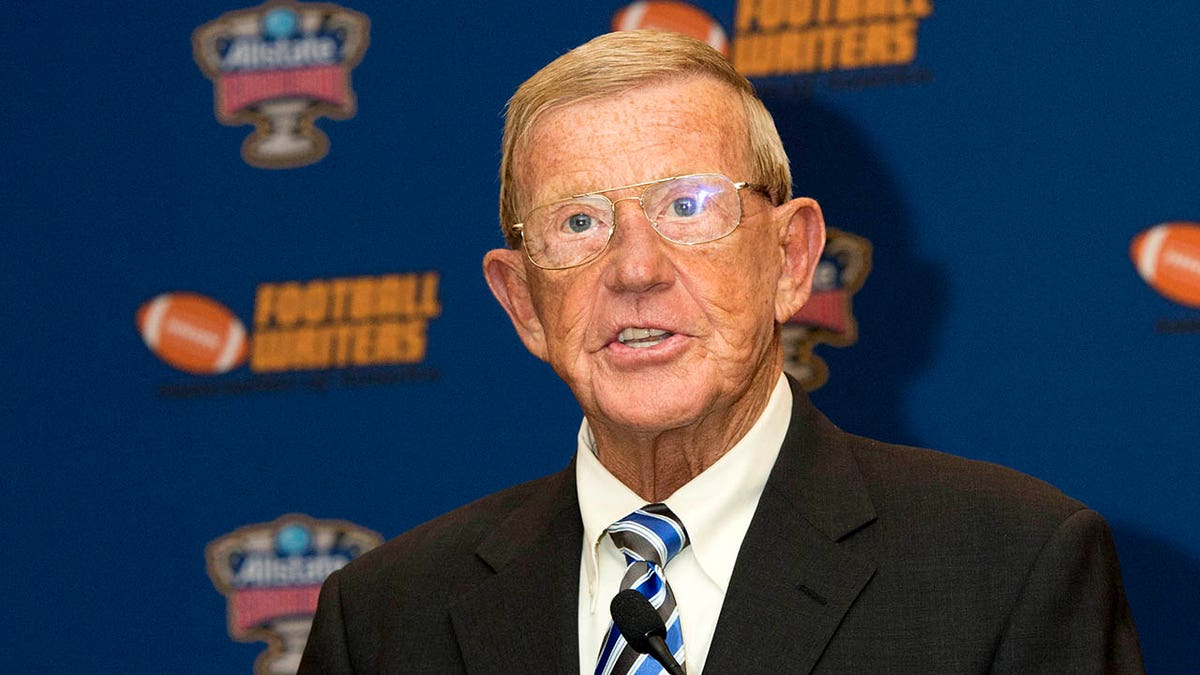 Holtz added that he supports football teams doing whatever they can to gain an edge, as long as it falls within the rules.
"I'm all for getting an advantage during the game if you can do it legally, but this is really unfair to the other team."
EX-NOTRE DAME COACH LOU HOLTZ DOUBLES DOWN ON OHIO STATE CRITIQUE, SAYS BUCKEYES ARE 'GOOD' BUT NOT GREAT
Harbaugh is allowed to coach his football team during practices throughout the week, but he cannot appear on the sidelines during the remaining regular season games. 
The suspension does not apply to any potential bowl games. If the undefeated and third-ranked Wolverines advance to the College Football Playoff, Harbaugh would be allowed to coach.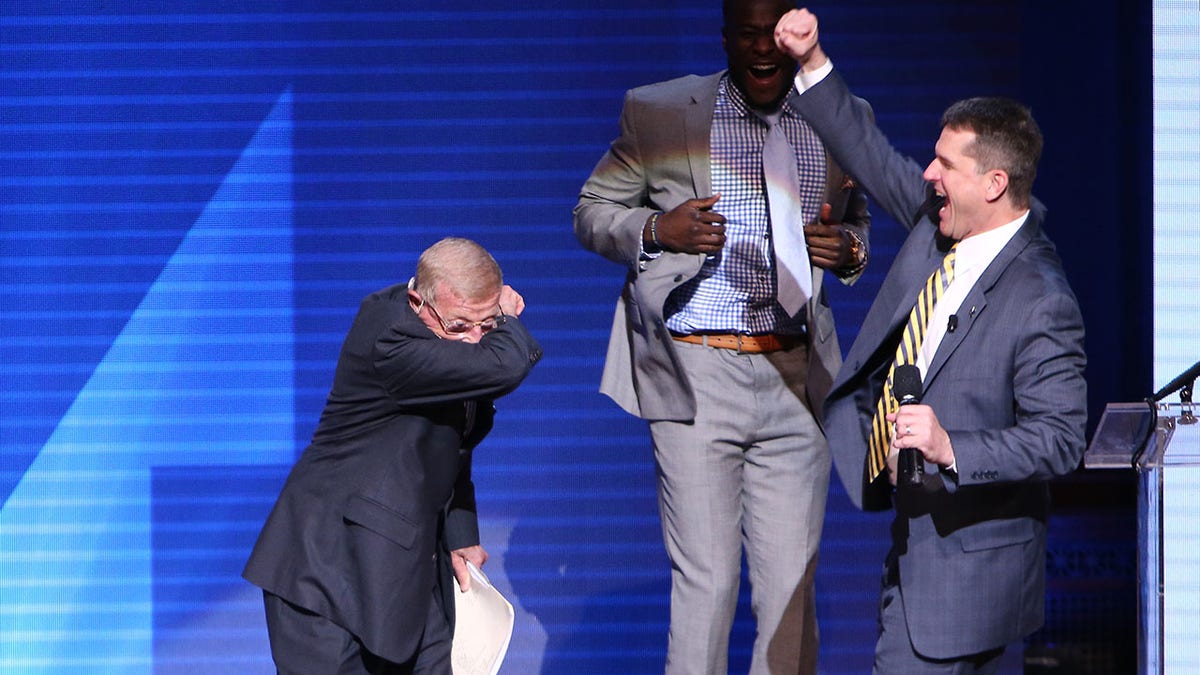 Offensive coordinator Sherrone Moore was Michigan's interim coach during this past Saturday's win over No. 10 Penn State. The 24-15 victory marked the Wolverines' first win against a ranked opponent. After the game, Moore broke down in tears when he spoke about Harbaugh and how the team responded to the head coach's suspension.
Holtz added that he does not believe the Michigan football players should be held responsible for the alleged sign-stealing.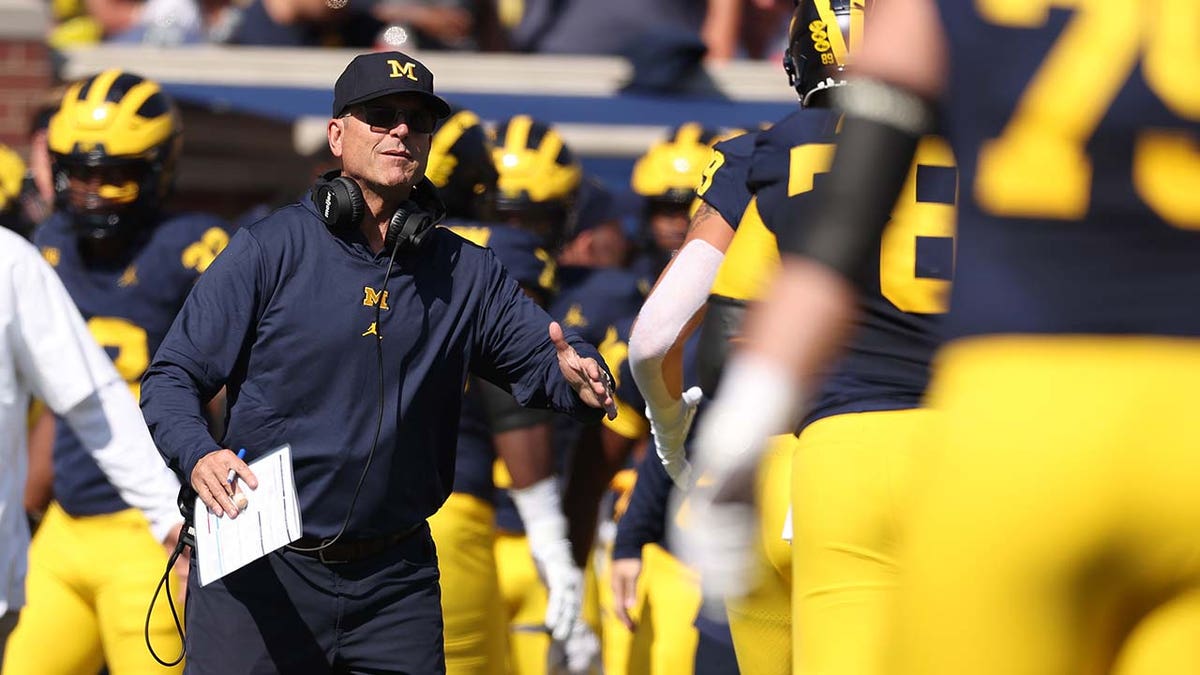 "However, not saying he shouldn't be allowed to coach. I think it's hard to make a decision in the middle of the year," Holtz told Dakich. "They should have done this either before the season or after the season, but don't make a decision during the season. It's unfair to the team. The team had nothing to do with it."
Harbaugh said Michigan athletic director Warde Manuel was not pleased that Big Ten officials did not make direct contact to inform the school about the three-game suspension. Instead, Manuel learned that Harbaugh would be banned from the sidelines via multiple news reports.
CLICK HERE TO GET THE FOX NEWS APP
Michigan has two more games on its schedule. The team travels to Maryland this weekend before returning to Michigan Stadium to take on the rival Ohio State Buckeyes.