Formula One's Las Vegas Grand Prix was off to a brutal start on Thursday night as the first practice session of the $500 million race was suspended nine minutes into the session because Carlos Sainz Jr. ran over a water valve cover and damaged his vehicle.
Sainz hit the concrete frame around the cover, the FIA said. The governing body of the sport said it took more than 10 minutes to get all the cars off of the track so it could inspect the entire circuit. At least for Sainz, he was ready to practice after the entire chassis on his Ferrari was replaced.
However, Ferrari boss Fred Vasseur was seeing red after the "unacceptable" incident.
CLICK HERE FOR MORE SPORTS COVERAGE ON FOXNEWS.COM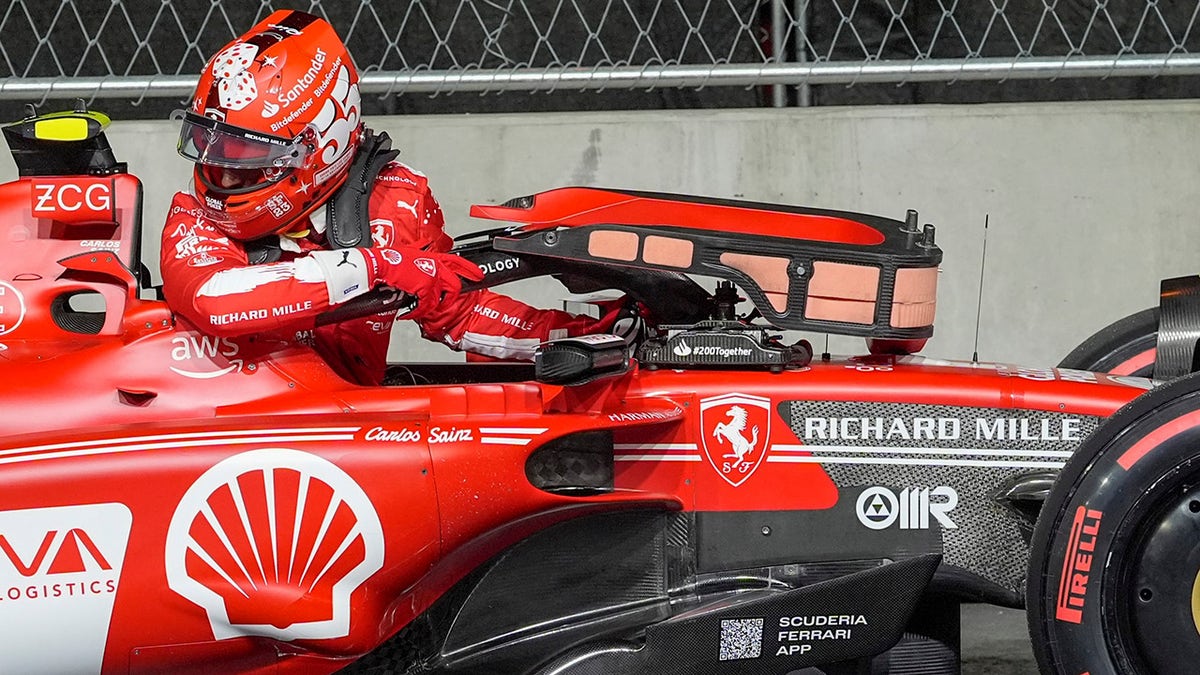 "I'm not sure the topic for me today. We had a very tough FP1 that is going to cost us a fortune," he said when asked about the "bigger picture. "We (messed) up the session for Carlos… we have to change the chassis for the car. It is unacceptable for F1. You would be upset in this situation."
The FIA said the chassis change, along with other components, would be a 10-place grid penalty for Saintz. Mercedes driver Esteban Ocon's vehicle was also damaged.
FROM OUTKICK: BUBBA WALLACE 'QUESTIONING EVERYTHING' IN BIZARRE POST, NASCAR WIFE SHOWS OFF NUDES & RACING LEGEND 'DOWN TO FINAL DAYS'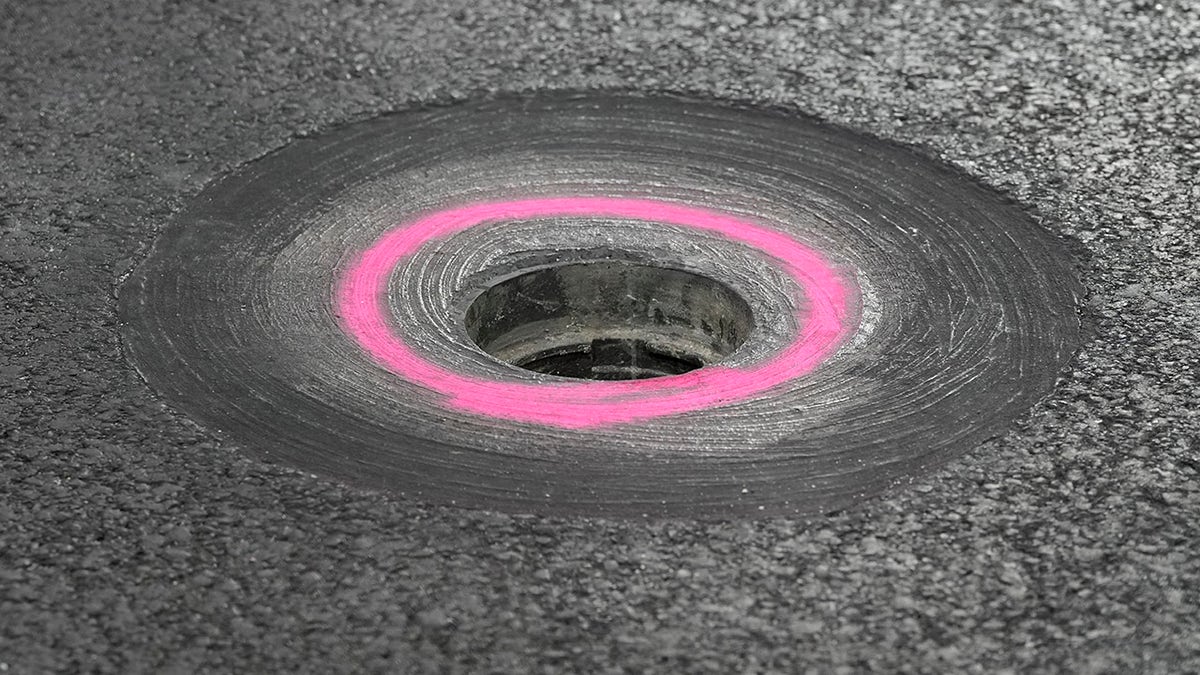 Mercedes boss Toto Wolff also became angered over how the water valve cover incident was causing issues for the rest of the sessions for the night. The second practice session was delayed 2.5 hours and was scheduled to only last 90 minutes.
However, he appeared to take some solace that it was only the first night of the event.
"That is not a black eye. This is nothing. We are Thursday night, we have a free practice session one that we're not doing. They are going to seal the drain covers and nobody is going to talk about it tomorrow morning," Wolff said.
When asked about the fans leaving the spectator areas, Wolff pushed back.
"It's completely ridiculous. Completely ridiculous. FP1, how can you even dare try to talk bad about an event that sets a new standard to everything? You're speaking about a f—ing drain cover that's been undone. That has happened before. That's nothing. It's FP1," he said.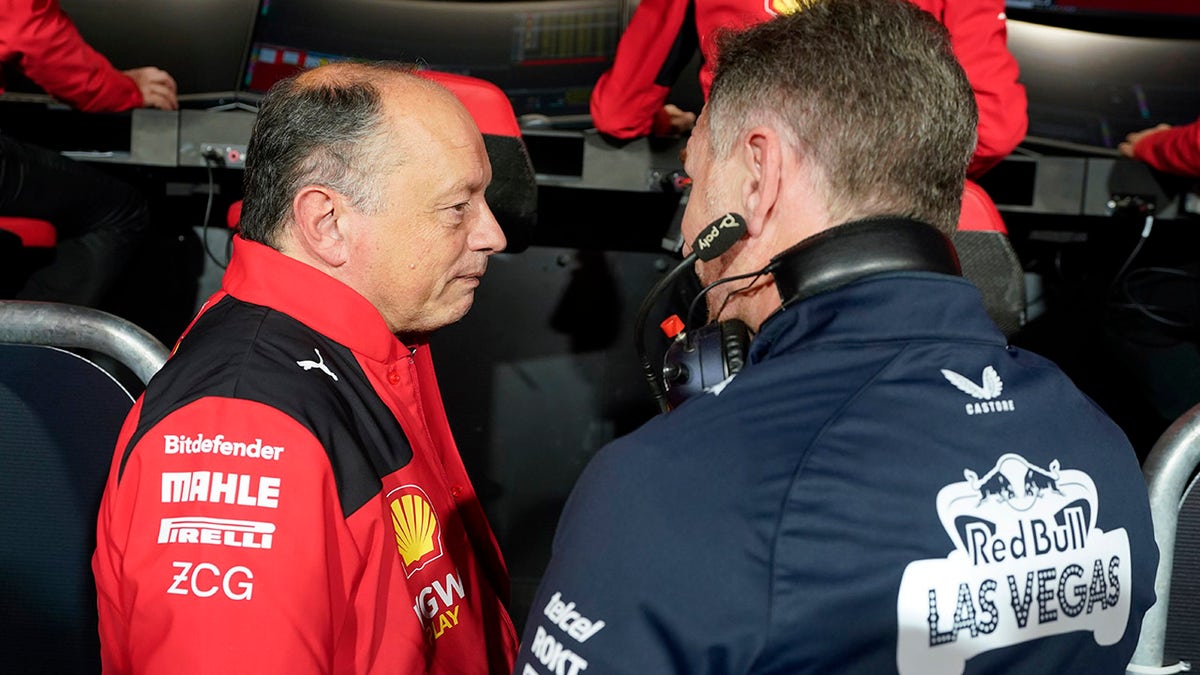 F1 CHAMP MAX VERSTAPPEN NOT HAPPY WITH LAS VEGAS GRAND PRIX EXCESS: 'I DON'T LIKE ALL THE THINGS AROUND IT'
"We shouldn't be moaning. The car's broken. That's really a shame for Carlos. It could have been dangerous, so between the FIA and the track and everybody needs to analyze how we can make sure that this is not happening again. But talking here about a black eye for the sport on a Thursday evening, nobody watches that in European time, anyway."
F1 Las Vegas released a statement on the incident, saying "a single water valve cover … failed."
CLICK HERE TO GET THE FOX NEWS APP
Even as Vasseur and Wolff were angered over the event, they still considered the 17-turn street race as a "mega event" and that the show must go on.
The Associated Press contributed to this report.