Noah Lyles' recent criticism of NBA players calling themselves "world champions" has gotten heat from current and former basketball players.
But the U.S. track and field star does have one prominent figure on his side in one of the best players that basketball has ever seen.
Giannis Antetokounmpo is a seven-time All-Star, two-time MVP and one-time NBA champion. But Lyles says the Milwaukee Bucks superstar is only an NBA champ, not a world champ – and the "Greek Freak" himself agrees.
CLICK HERE FOR MORE SPORTS COVERAGE ON FOXNEWS.COM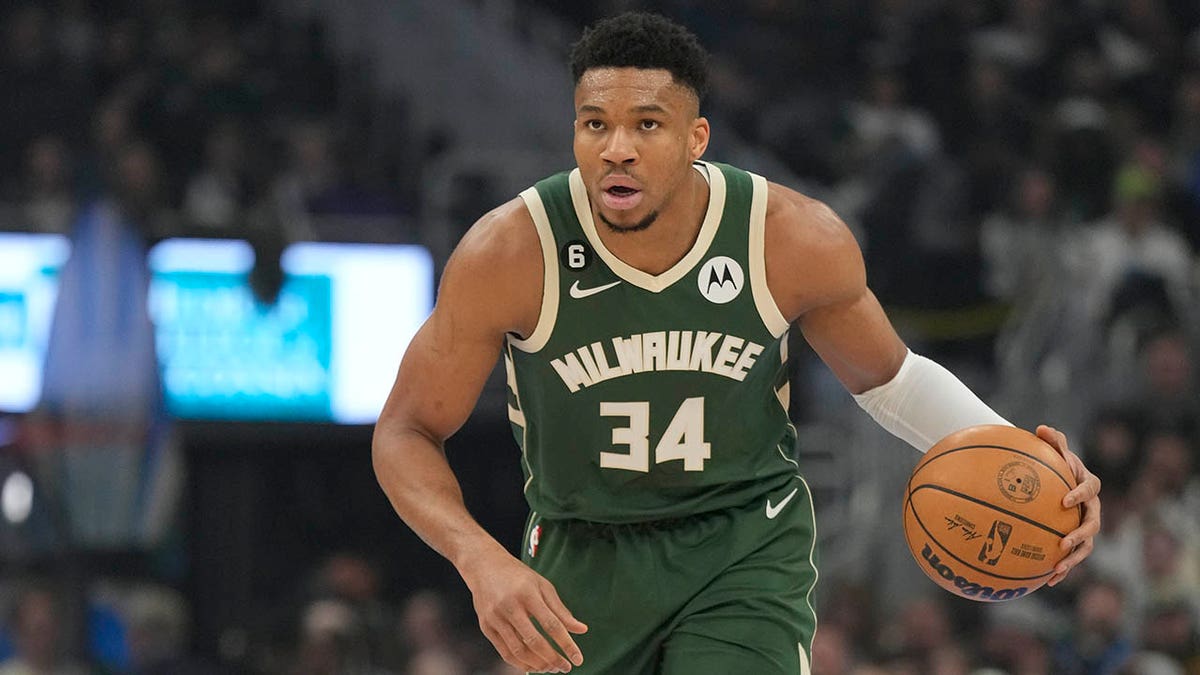 In an appearance on the "48 Minutes" podcast, Antetokounmpo said Lyles stated "the obvious" in his now-controversial comments.
"I wanted to back him up so bad. He received so much backlash for saying the obvious," Antetokounmpo said. I don't think in any other sport you are called the world champions. In soccer, which is way bigger than the NBA, more popular than the NBA, when they win the Champions League, they say you are the UEFA Champions League champions or whatever the case might be. They don't say' the world champions.' When they win the World Cup, they play against the USA team, they play against the teams around the world, countries around the world, then they say they're the world champs. But in the NBA, you say they're the world champs."
"At the end of the day, in order for you to be the world champ, you have to beat the world."
Antetokounmpo went on to say that the NBA has "the best talent that you will ever [see] in your life … but we cannot say you are the world champ because you play in the best league in the world."
But when it's country-on-country competition, the argument is different.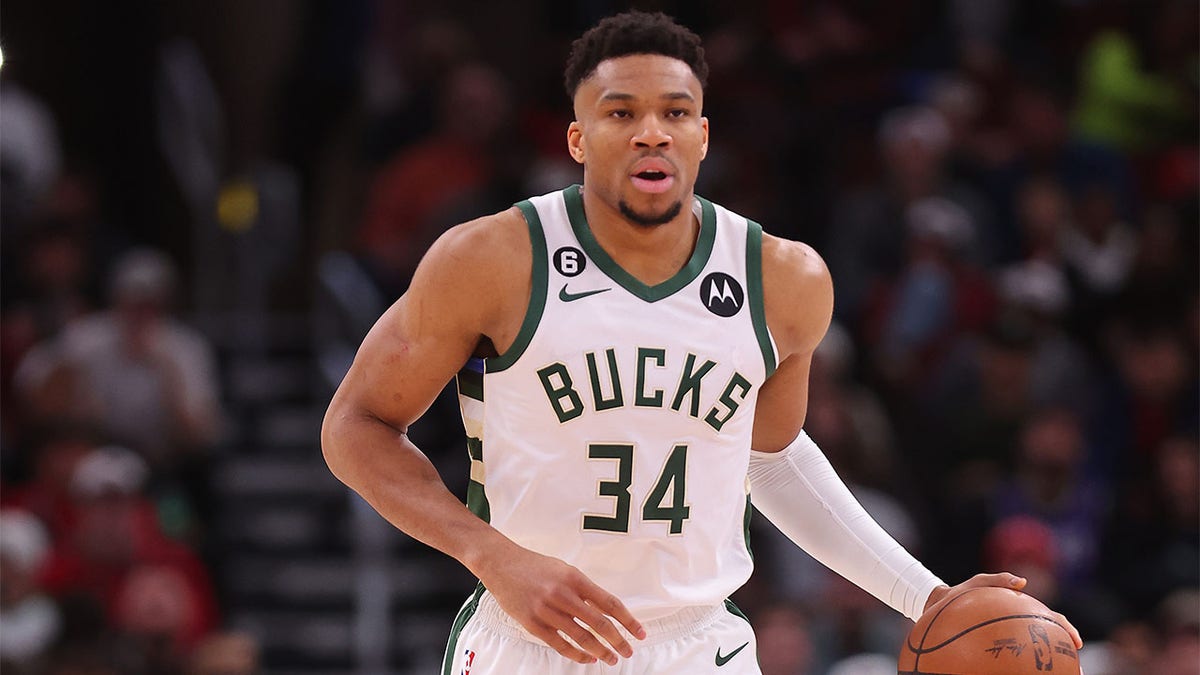 EX-NBA FORWARD BRANDON HUNTER DEAD AT 42
"I think Germany won the World Cup, correct? Yeah, Germany can say, 'Yeah, we are the world champs.' They just won the World Cup. … Man, I might get some backlash from this, but I really do not care. I totally agree with him. Because I feel like he's, like, in the world stage. He's the best in the U.S., for example, and then he goes and competes against other athletes from other countries, and then he thrives in that, so that's when you are the world champ. When you compete against everybody in the world."
"So, long story short, I totally agree with him."
Lyles ruffled feathers last month after he took home three gold medals at the world championships in Budapest, Hungary.
"I have to watch the NBA Finals, and they have world champion on their head. World champion of what?" Lyles said as laughter filled the press room. "The United States? Don't get me wrong. I love the U.S. at times, but that ain't the world. That is not the world."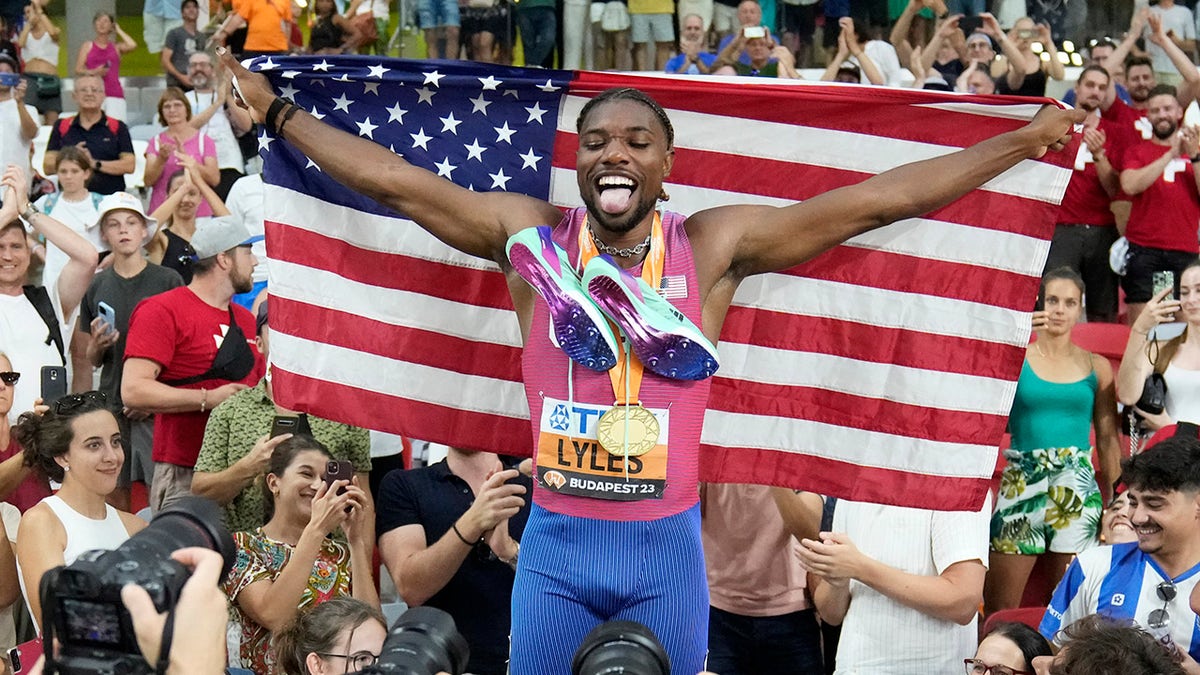 CLICK HERE TO GET THE FOX NEWS APP
"We are the world. We have almost every country out here fighting, thriving, putting on their flag to show they are represented. There ain't no flags in the NBA. We got to do more. We got to be presented to the world."